LOS ANGELES—On July 11, the Los Angeles County Board of Supervisors unanimously passed a motion of support for a $468 million Project Labor Agreement for the Rancho Los Amigos South Campus Project in Downey.
The motion was submitted by Supervisor … Read more
This city of 175,000, located in the heart of Orange County, isn't exactly known for its tourist attractions, but that's due to change within the next year, as the city becomes home to a new waterpark and hotel complex.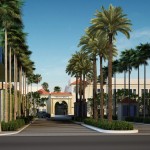 Pending city approval and environmental review, a comprehensive $700 million upgrade to Paramount Pictures' famous Hollywood lot will employ several thousand members of Building Trades local affiliated unions.